This guide is a basic walkthrough that provides instruction for new users of the Online Testing System.
The Online Testing System is located at https://www.ramsaycorp.com/onlinetesting2/
The process to administer a test online is outlined below:
Login.
Assign a test credit to a candidate.
Start the testing session.
View the results.
The major sections featured in this guide are:
Each section has images to guide the administrator through the process. Click the steps at the top to browse through the steps or click the previous/next buttons at the bottom to go back and forth between each step.
For a more detailed guide to proctoring, visit the Proctoring Guide page.
Video tutorials are also available for using our system:
Steps 1 and 2 (How to Login, and How to Assign Tests) is covered here.
Step 3 is covered here.
All of our video tutorials are available in our Video Tutorials category on the right side of this page.
---
How To Login
Step 1
Step 2
Step 3
Instructions:
First enter your login ID and password
Image: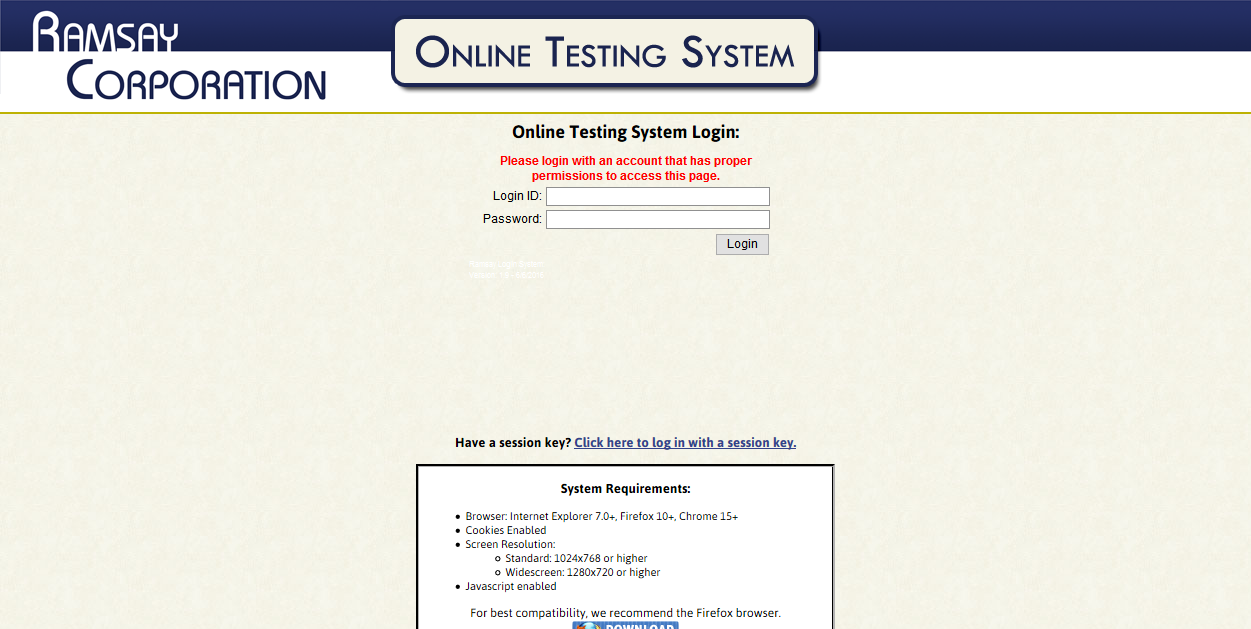 Instructions:
You will then be redirected to the first time login page. You are required to change your password the first time you login. Be sure to read the copyright agreement and check the applicable box. When you are all done click "Save."
Image: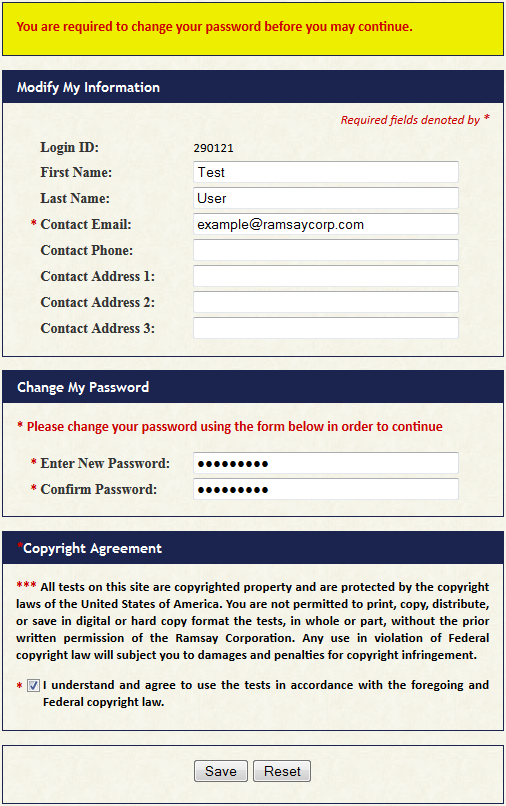 Instructions:
If you logged in using a Session Key, you should be at the "Tests Assigned To Me" page. Otherwise, you should be at the "Testing Home Page."
Image: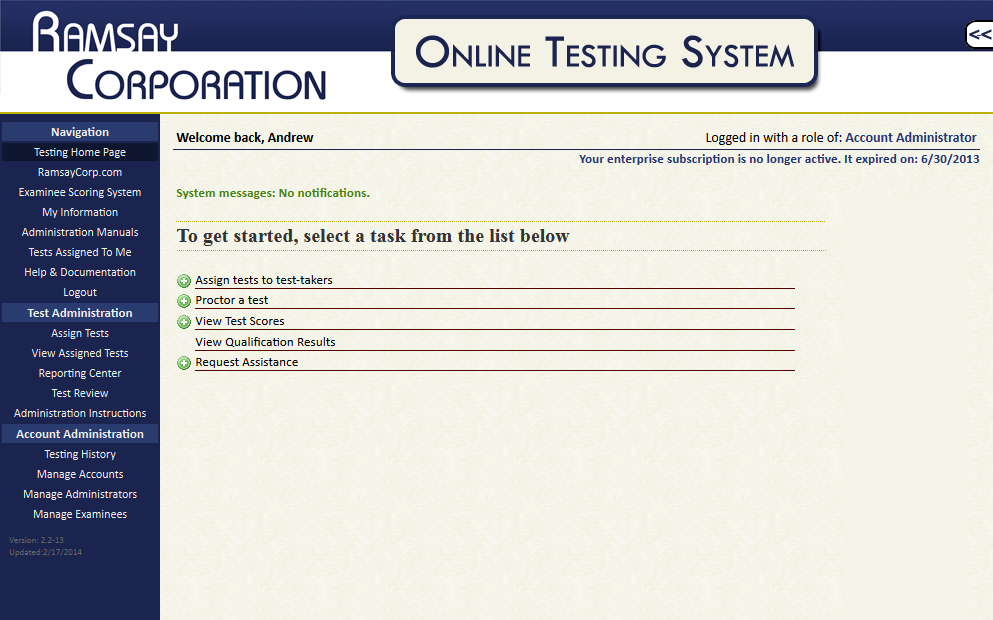 ---
How To Assign Tests
Step 1
Step 2
Step 3
Step 4
Instructions:
Click "Assign Tests" from the navigation menu or use the link from the "Assign online test" task
Image: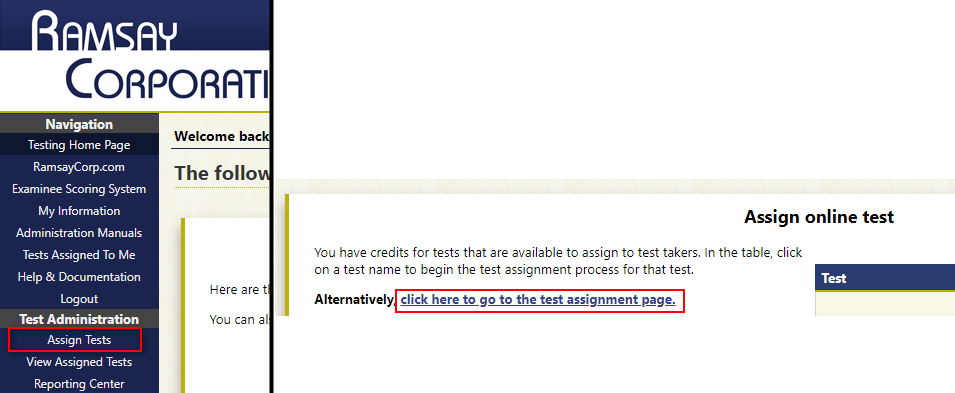 Instructions:
Select the Test(s) you wish to assign to examinees.
Image: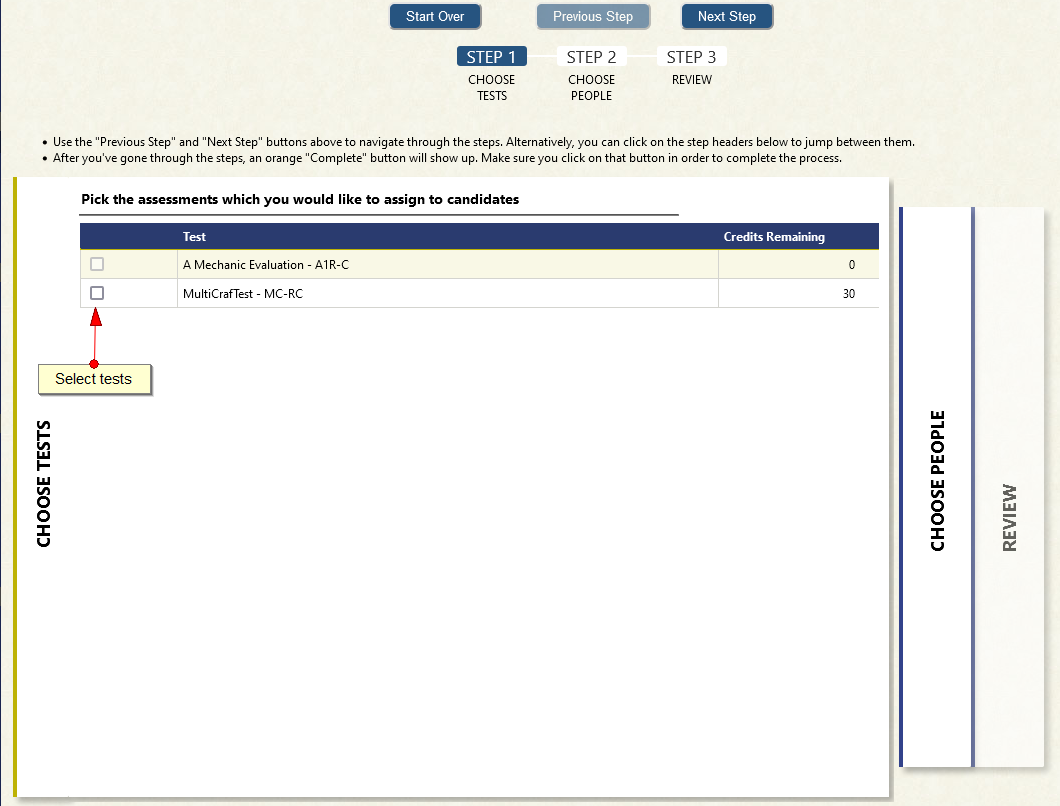 Instructions:
Add Test-Takers to List of Examinees.
Image: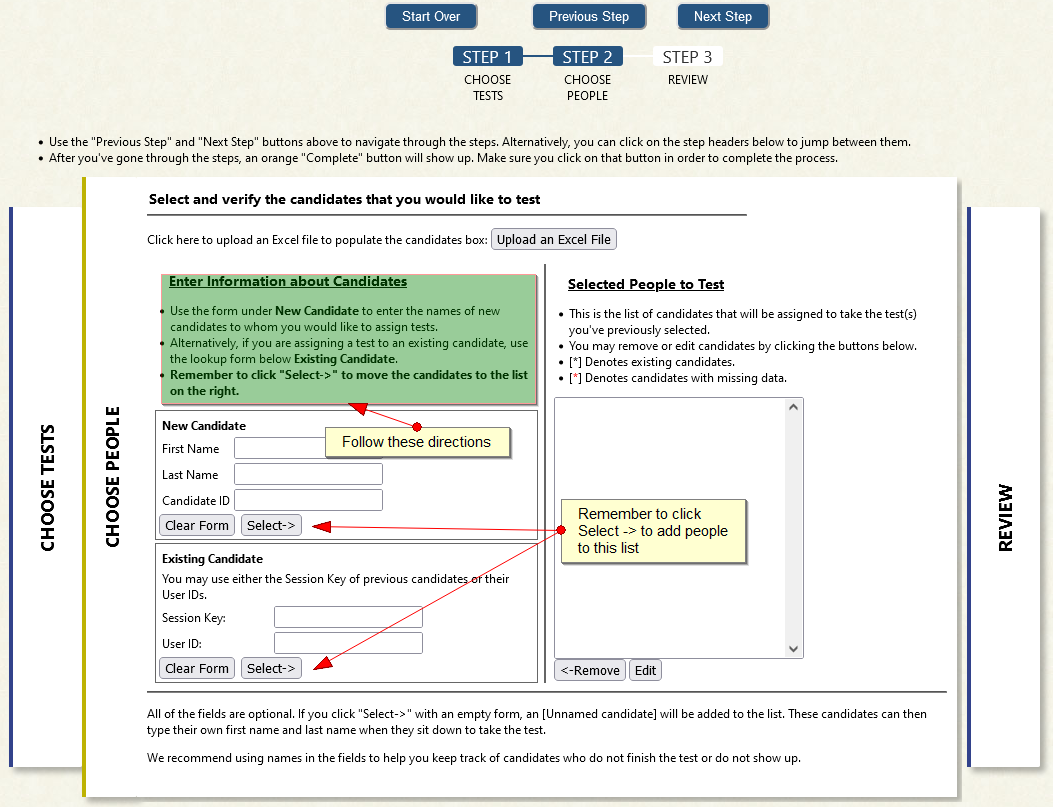 Instructions:
Select "Complete" to Assign Tests to Examinees.
Image: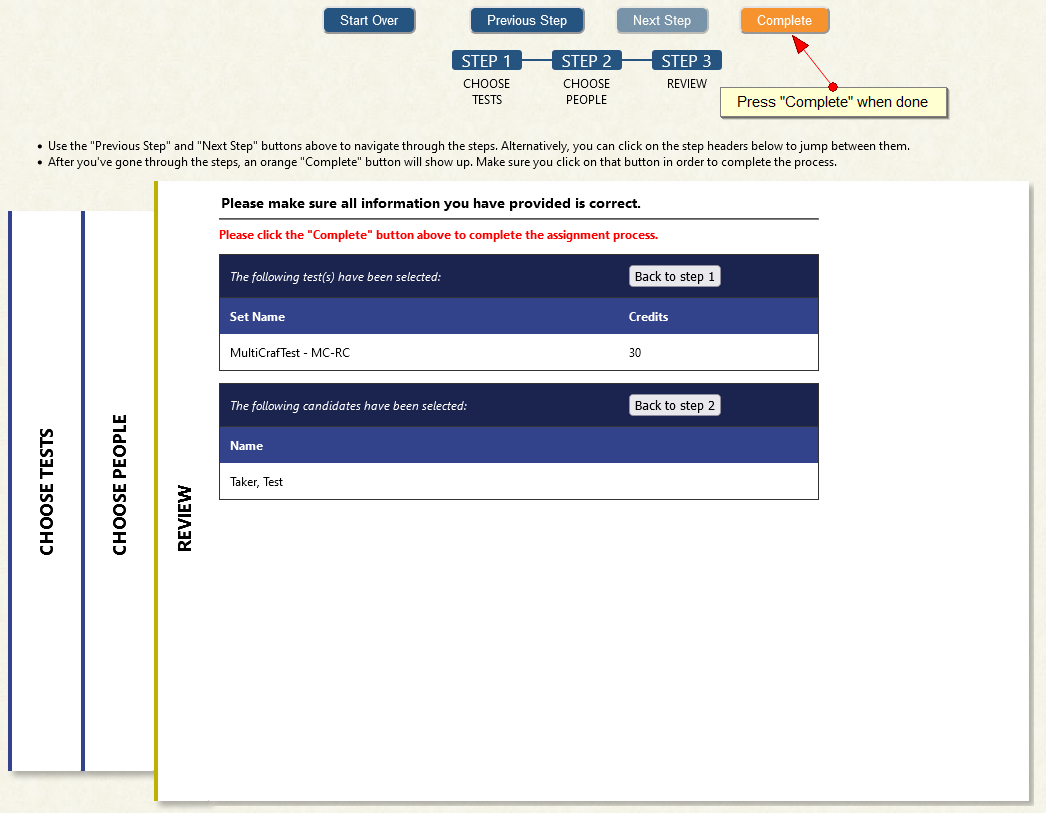 ---
Starting the Testing Session
Once the candidate has been assigned a session key, you may use the session key to start the testing session for that candidate.
All of the session keys displayed on the website are links which, when clicked, will log the administrator out and begin the testing session for the candidate.
You may use those links to instantly start the candidate on the test. Alternatively, you can use the session keys at the login page to start the candidates at a later date. For a more detailed guide, visit the Proctoring Guide.
Candidates should sit down to a computer at the Identity Verification Page, as shown below: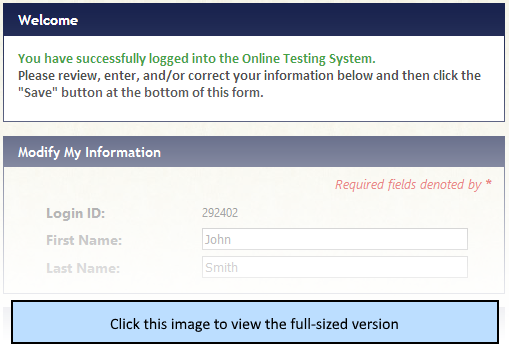 ---
How To View Test Results
Step 1
Step 2
Instructions:
To view results, log into the system as an administrator. Use the "Reporting Center" link on the left navigation bar to view the list of candidates who have recently completed testing.
Image: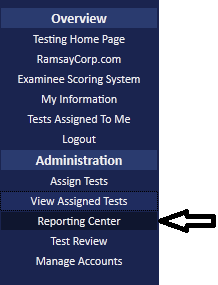 Instructions:
Under "View Scores" click "Show" for the candidate's score you wish to see.
Image: