The Gap Analysis Report compares the average raw score per section on a test against the cut scores in the job profile. This report will show areas of relative weakness and strength in a group of candidates against a standard percentage. The Gap Analysis Report is especially useful for training/diagnostic purposes, providing vital feedback on the group performance in each area of knowledge.
Optionally, this report can be filtered by custom survey fields, providing reports that can compare performance of a group of candidates separated by factors of your choosing, such as comparing internal versus external candidates, candidates of varying experience levels, or any other factors.
Step 1
Step 2
Step 3
Step 4
Instructions:
First click "Reporting Center"
Image: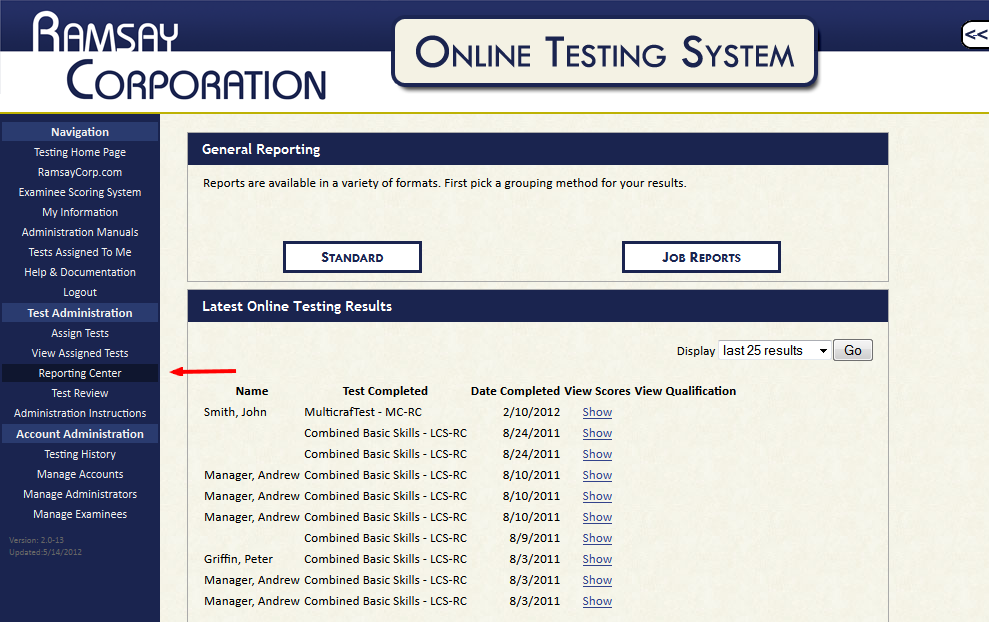 Instructions:
Next click "Job Reports" under General Reporting
Image:

Instructions:
Now, select "Gap Analysis Report" under the "Combined Reports" tab.
Image:

Instructions:
Finally, you can filter the results according to date.
Image: