Administrators have the ability to create additional administrators and proctors to help simplify the testing process. Every administrator also has the ability to edit and remove administrators with the same or lower access level than themselves.
You have the ability to create as many new administrators and proctors in the system as you would like. Also on the "Manage Administrators" page, you can change an administrator's role and user information. All of the administrative management functions are located on the "Manage Administrators" page.
Information about access levels can be found on our Access Rights page.
See also FAQ: Can I move an administrator to another account? for information on moving administrators from account to account.
Step 1
Step 2
Step 3
Instructions:
First click "Manage Administrators" under Account Administration on the side bar.
Image: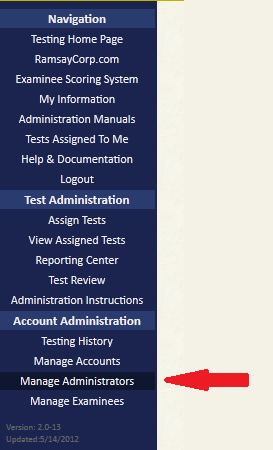 Instructions:
Click on "Add A New Administrator" to create a new administrator, or click on an existing administrator to edit their information.
Image: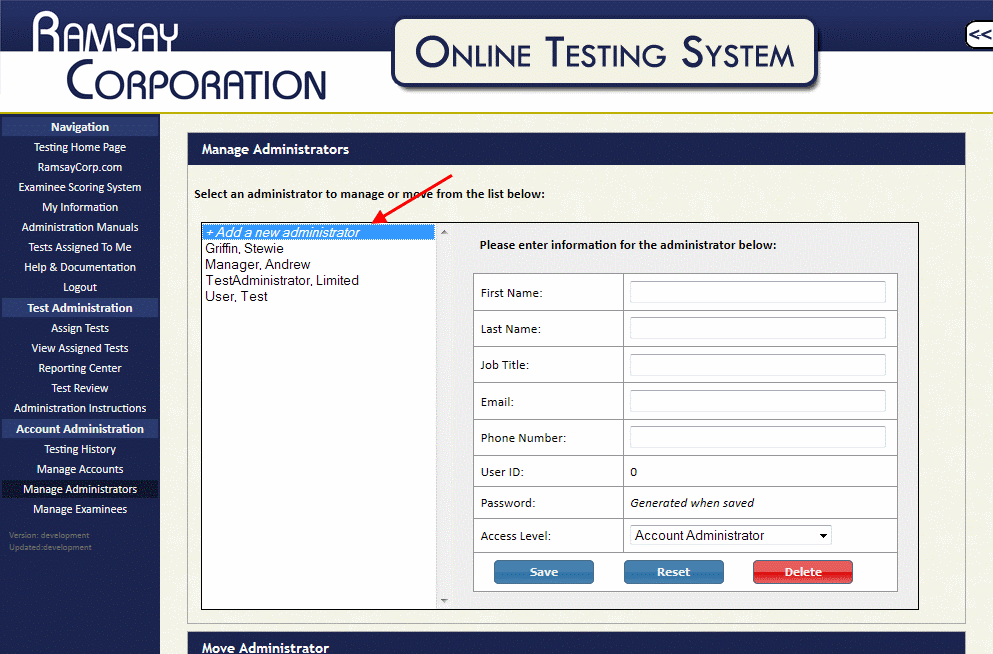 Instructions:
Here you can enter the new administrator's name, job title, email, and you can also set their access level.
Image: