Tests can be unassigned just as easily as they can be assigned.
This guide will give you step by step instructions on how to unassign tests.
Keep in mind that you can only unassign test sessions that have not been opened for testing. Once the test has been started, the credit has been used and the session can no longer be unassigned.
Only test sessions in the "Pending" status can be unassigned.


Step 1
Step 2
Step 3
Instructions:
Select "View Assigned Tests" from the navigation menu
Image: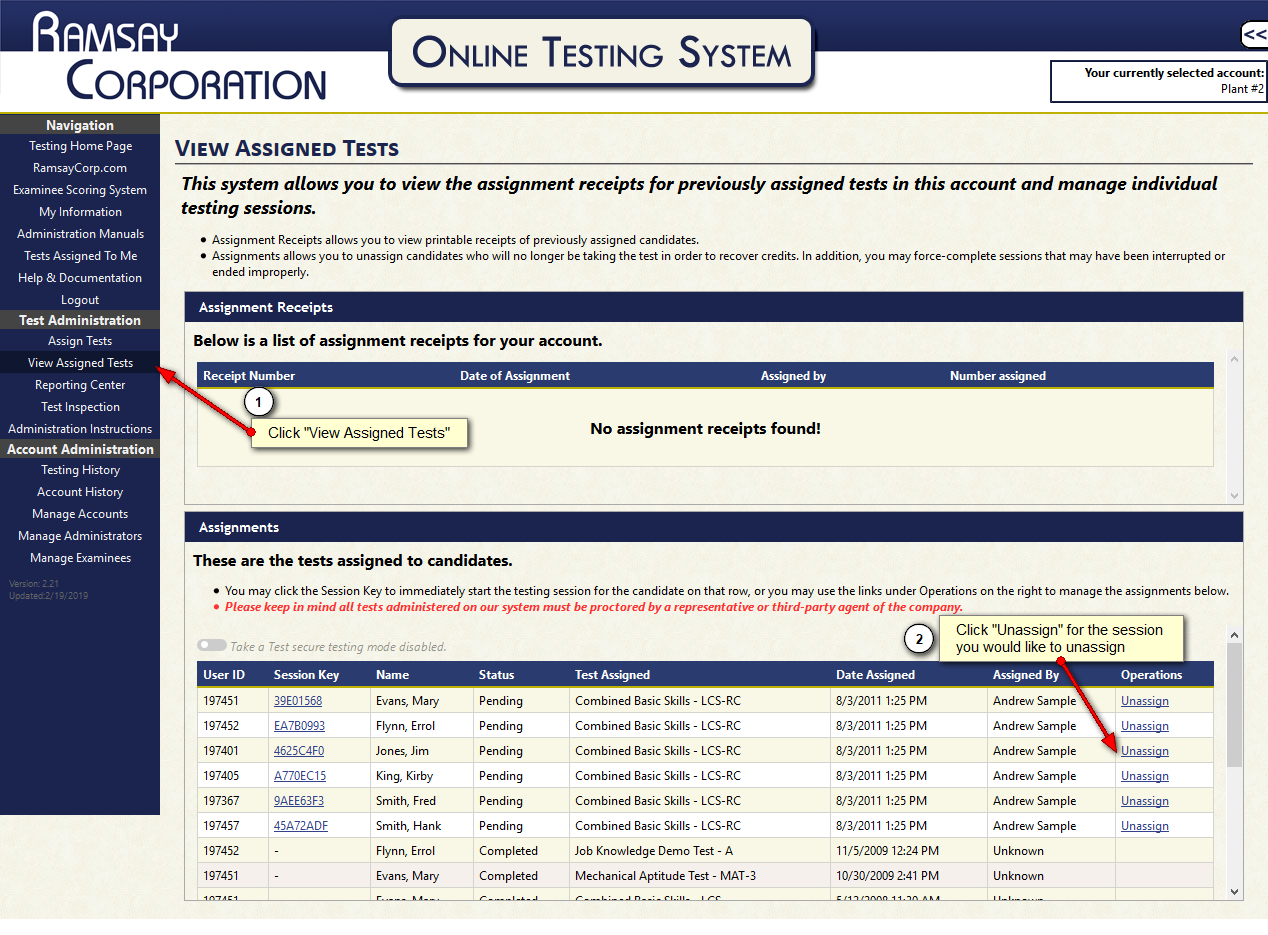 Instructions:
Click "Unassign" next to the test taker you would like to unassign
Image: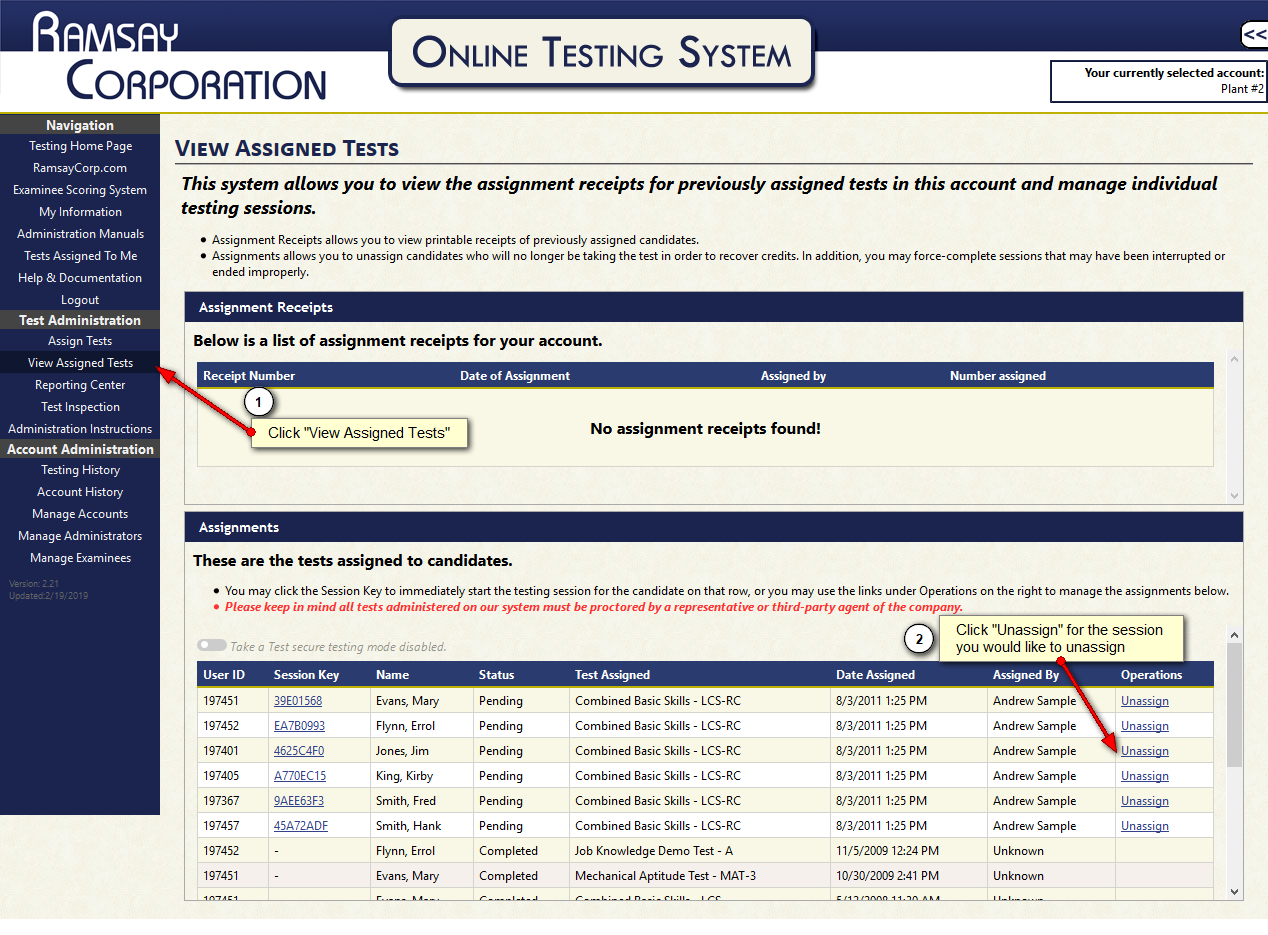 Instructions:
Credits are returned to your account.
Image: