In order to properly grade tests via email/fax answer sheets, you must submit the correct Account ID on the email/fax cover sheet. The Account ID allows our system to place the results in the correct account "folder" so that you can organize your results. Additional questions about setting up subaccounts can be found here.
If you need to look up your account ID for your own account or if you have subaccounts that you would like to submit emailed/faxed answer sheets to, you can look it up on the Ramsay Corporation website.
Please refer to the directions below to access your account information page.
Step 1
Step 2
Step 3
Instructions:
Log in to your account and go to the "My Account" page.
Image: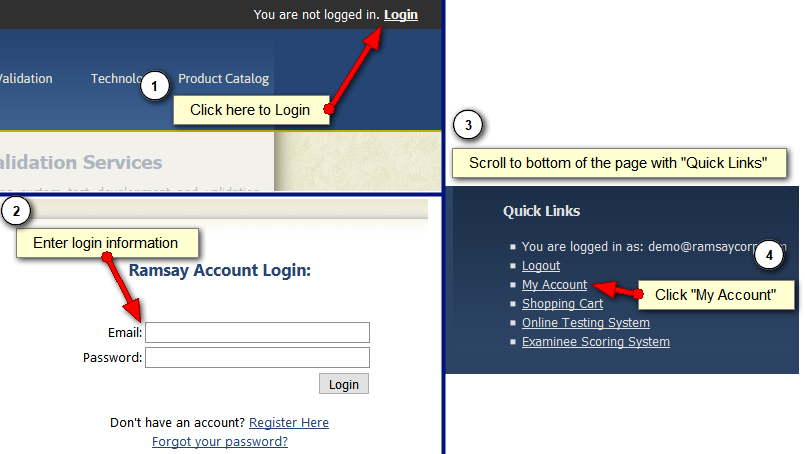 Instructions:
Click "Account Information" from the links shown.
Image: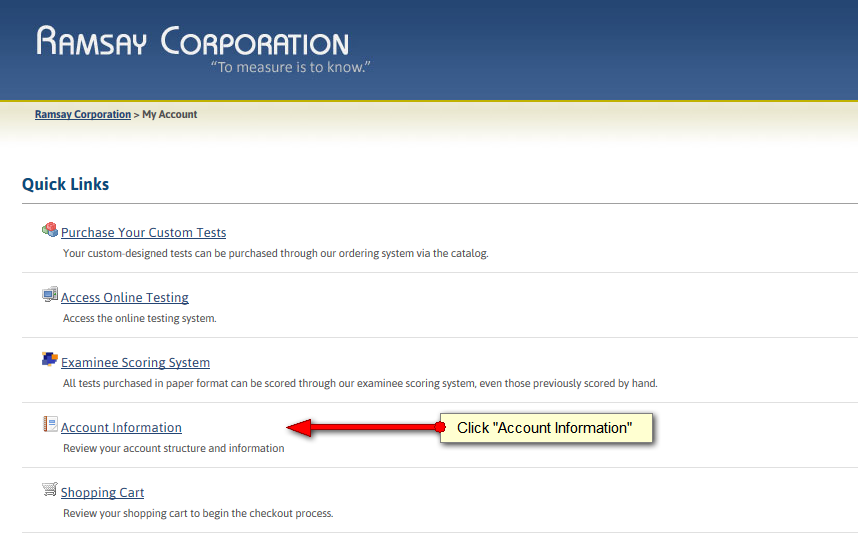 Instructions:
All the information you are looking for is located on this page. You can optionally select a subaccount to see information regarding that subaccount.
Image: