In order to properly grade tests via email/fax answer sheets, you must submit the correct Test ID on the email/fax cover sheet. Each test used on the Ramsay Corporation site has it's own ID.
If you need to find the test ID for a test you would like to grade, please follow the directions below.
Please be sure to double check the test you are administering has the correct number of questions expected via the test ID lookup.
Step 1
Step 2
Step 3
Instructions:
Log in to your account and go to the "My Account" page.
Image: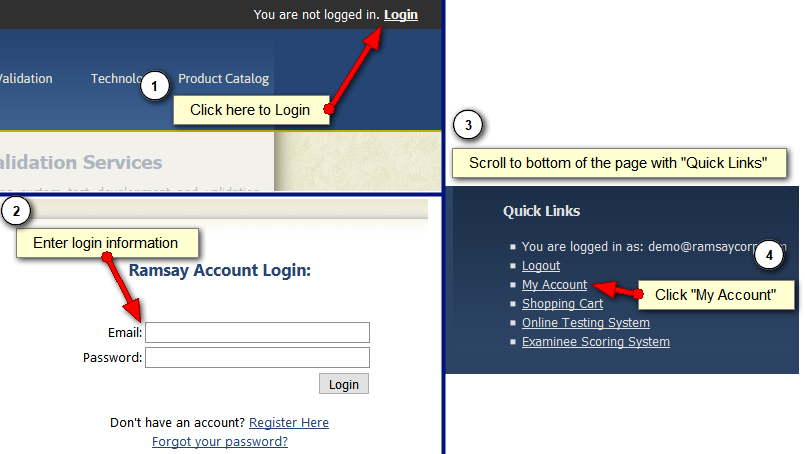 Instructions:
Click "Account Information" from the links shown.
Image: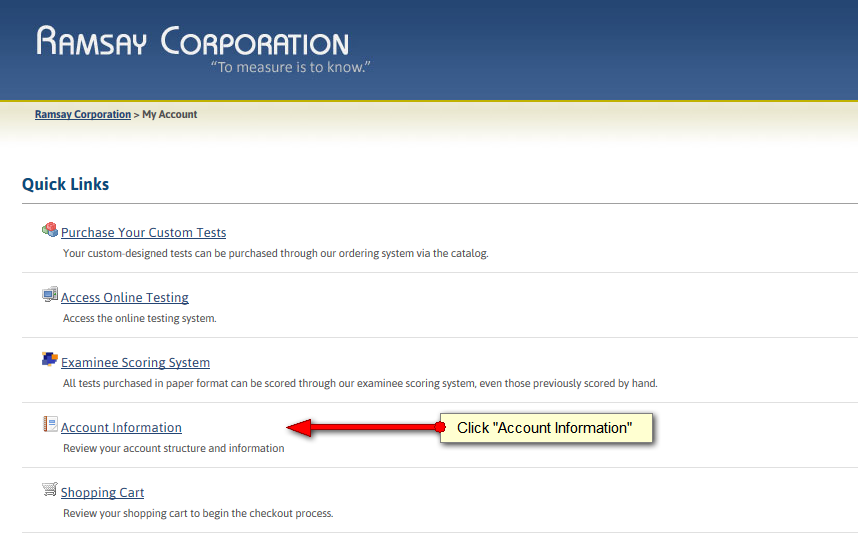 Instructions:
All the information you are looking for is located on this page. You can optionally select a subaccount to see information regarding that subaccount.
Image: